US Trade Representative Katherine Tai announced that "these extraordinary times and circumstances call for extraordinary measures.
The US supports the waiver of IP (intellectual property) protections on COVID-19 vaccines to help end the pandemic and we will actively participate in WTO (World Trade Organisation) negotiations to make that happen".
It is reported that 10-15 billion vaccine doses are needed to stop the spread of the virus; by April 2021, there had only been 1.2 billion doses produced worldwide.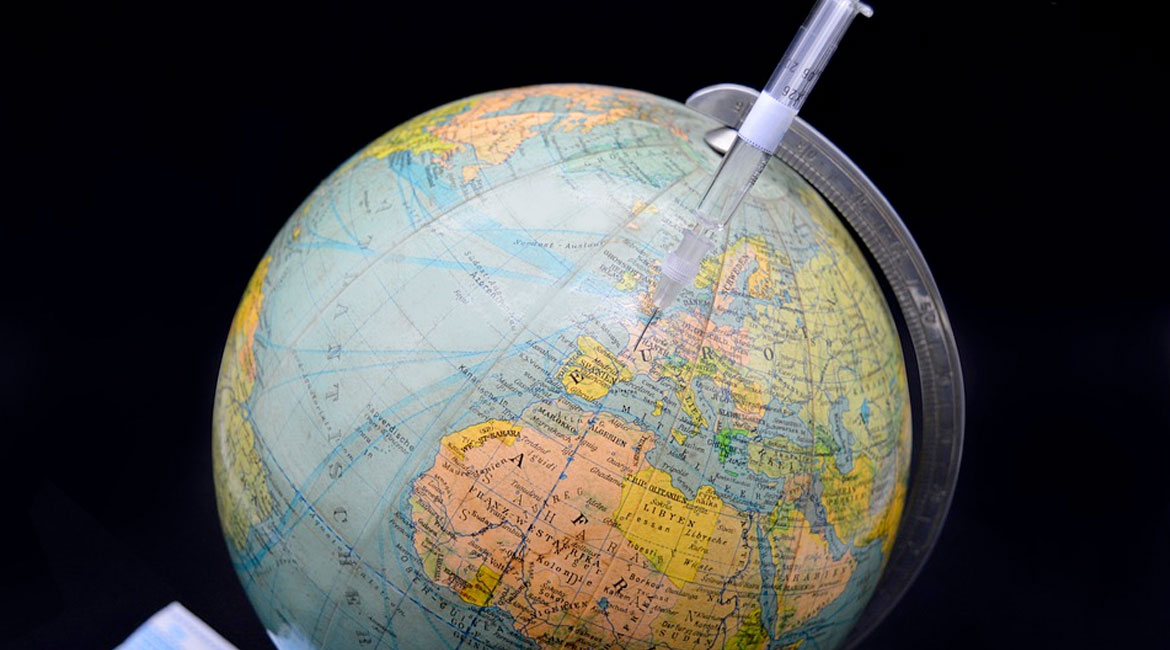 The way I see it, US's stance is circumstantial and in a way symbolic; the WTO negotiations could last for months curtailing to have an immediate impact in ending this present health crisis. Nevertheless, I believe this is very big news.
With this declaration US administration is following India and South Africa, which in early October 2020 issued a proposal for temporary suspension of IP rules in the context of Covid-19. In this regard, EU Commission President Ursula von der Leyen also said she was "ready to discuss any proposal that would tackle the crisis in an effective and pragmatic way."  WHO Director-General Tedros Adhanom Ghebreyesus and UN Secretary-General Antonio Guterres were overjoyed with the news and congratulated the US on this historic decision.
Not surprisingly, the pharmaceutical industry took the White House's decision very badly. They argue that developing countries lack the skills and resources to manufacture COVID vaccines based on new technologies. They also say that it will undermine the pandemic response, risk-taking and innovation in vaccine research. In my view, one thing is clear; this waiver, if can be applied timely on WHO scale, will deprive the big pharma of monopoly profits during this pandemic.
The big pharma prefers the donation of vaccines to patent infringement. There, however, promises have not been kept so far. The COVAX Facility, the global pooled procurement mechanism formulated by WHO for COVID-19 vaccines, was supposed to distribute two billion doses by the end of 2021 to the poorest countries, has not received enough deliveries, being able to provide only 53 million doses so far. Despite this largest vaccination campaign in history, one in four people in developed countries have been vaccinated to date, while in low-income countries it is one in 500. Can we give a better example of inequality?
On the flipside of the coin, there are also geopolitical concerns. Thus far, China and Russia exported their vaccines in quantity and have engaged in significant technology and knowledge transfer, forging partnerships around the world, and helping to speed up the global vaccination effort. This has been clearly an act of benevolent power to the world. The US and the EU are surely taking this perspective into account as well.
In today's world, I think it is nearly impossible to think outside of the box of Big Data. Generous and benevolent they all seem, these programs will help to gather huge amounts of valuable medical information and records in less developed countries, where privacy and data protection regulations are much more lax compared to developed countries.
by Doğan Erbek and STF Team
As the owner of a licensed and regulated consulting and corporate services company established in 1995 in Geneva, Switzerland, I specialize in commodity trade finance, insurance, creation and administration of corporate structures such as trading and holding companies, corporate vehicles to own yachts and private jets as well as their registration and financing.